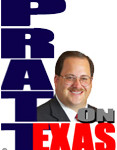 One of the most concise and correct sentences to appear in the Texas press about property tax reform is this by Jeremy Wallace of the Houston Chronicle:
"Currently, millions of Texans are fighting the annual increases in the appraised value of their homes, yet few ever show up to the board hearings where school districts, cities, counties and other governments are actually setting the tax rates that increase their tax bills."
And therein lies one of the most frustrating problems that has needed reform in Texas. The property tax system, with its property valuation appraisals, seems so convoluted or opaque to taxpayers that for decades they have focused most of their ire on the wrong part of the process.
Wallace's story explained that as a result of property tax reforms passed and championed by Senator Bettencourt and Representative Burrows:
"Starting next year, property appraisers statewide will have to revamp appraisal notices and create online real-time tax notices with clearer information for homeowners that show them who is trying to raise their taxes and where and when to fight it.
"For the first time ever, you will be shown exactly which local taxing entity is asking you for more money," said Texas House Speaker Dennis Bonnen, a Brazoria Republican who has spent years trying to demystify the appraisal notices required by Texas law.
"Of all the reforms signed into law through Senate Bill 2, the change that will affect the most people is likely the new notice requirements, said Dale Craymer, president of the Texas Taxpayers and Research Association. Craymer said appraisal notices now are like mysterious "black boxes" that even seasoned tax experts would have trouble fully understanding."
It cannot get done fast enough and when fully implemented we'll all be the better off for such.