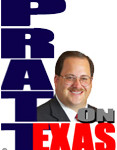 The Left cannot abide a clean voter roll and here is the latest, reported by the Austin American-Statesman:
Newly released emails from within the Texas Department of Public Safety indicate that Gov. Greg Abbott pressed for an investigation into the citizenship status of Texas voters last year, a claim the governor's office strongly disputed.
Contrary to the emails, Abbott did not push DPS to provide citizenship data for the investigation, Abbott spokesman John Wittman said Tuesday.
"This is patently false," Wittman said. "Neither the governor nor the governor's office gave a directive to initiate this process."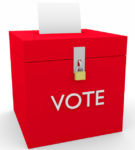 The emails, posted Tuesday on the website of the Washington D.C.-based nonprofit Campaign Legal Center, had been subpoenaed as part of court challenges by the legal center and other civil rights groups that sought to block the citizenship review as unconstitutional because it incorrectly identified naturalized citizens as people suspected of voting illegally.
Most of the 46 pages of emails between DPS officials and the secretary of state's office deal with resolving issues involving data that was needed to determine if the state's list of registered voters included noncitizens.
Two emails mentioned Abbott."
Emails mentioned Abbott but were not from him. But so what? Who, if one believes in the Rule of Law and clean elections, would be upset with a governor pushing to make sure illegal votes are not being cast in his state?
Only a Democrat.