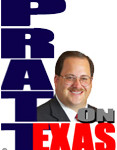 I'm torn today on items to cover in this commentary so I am going to cover several in extreme brevity beginning with Texas American Federation of Teacher's "Red for Ed March to the Capitol" held in Austin on Monday, March 11th.
It is clear that AFT and other unions despise any pay system in which any part of a teacher's pay is linked to any empirical performance measures. In an AFT email after the event we find this statement: "We'll keep pushing, as we did at today's rally, for a pay raise for all school employees and no merit pay."
Such reminds us that labor unions generally seek the highest pay for the slowest, worst performing employees which begs the question: Why would anyone who performs better than the worst choose to join TSTA, AFT, or any other union when the policy of such is to fight rewarding the best at their jobs with more money?
On the college admissions scandal breaking nationally and involving UT-Austin, do any of you remember that Texas' media essentially white-washed a similar scandal involving powerful legislators and others in the past few years? Instead they demonized UT Regent Wallace Hall for daring to expose the favors handed out by UT's president to the powerful and connected.
And on House Bill 2, I find it interesting that Lubbock's mayor, Dan Pope, told local media he wasn't opposed to citizens having a vote on tax increases but signed a letter [see item 1 about burdening voters] specifically calling for that element to be taken out of the bill and the city council's legislative priorities document [see page 3, first item] opposed such as well. Can Lubbock's Dan Pope remember from day to day the positions he has taken on HB 2? It seems not.