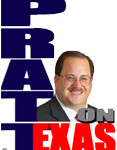 Texans, get ready for an onslaught of hyperbole.
From the mouths, pens, and computers of local government elected officials, their top hires such as city managers and police chiefs, and all the staffs you indirectly hire and pay, prepare to be treated to massive exaggeration, bombast, silliness, and demagoguery regarding property tax reform as expressed in House Bill 2 and Senate Bill 2.
Local officials and first responder bureaucrats have already been telling the press that if somehow local governments have to give taxpayers a say in raising property taxes through ratification elections, core services of local government will have to be reduced.
And note that it is always core services like policing and firefighting that they claim will be cut and never the non-core services that so many local governments spend big upon. And it does not matter at what level the election trigger threshold so-called  "revenue cap" is set, the same arguments were made two years ago when the legislature was looking at number around five percent, double the number at issue today.
The reason to expect a big onslaught of hyperbole from local governments and their paid public relations and lobbying firms?
Texans supported by 77 percent, with only 18 percent opposed,… the basic tenets of House Bill 2 and Senate Bill 2 as filed.
A major Quinnipiac poll of Texans released on 26 February contained this question: "Would you support or oppose requiring local governments to get the approval of voters if they want to increase property taxes by more than 2.5 percent?"
Texans supported such by 77 percent with only 18 percent opposed. Dems supported it by 69 percent; Republicans by 84 percent; Women by 75 percent; Men by 80 percent; Blacks by 70 percent, and; Hispanics by 71 percent. Every demographic breakdown in the poll showed massive, landslide support for the basic tenets of House Bill 2 and Senate Bill 2 as filed.
So expect a massive campaign by rapacious local governments to change those numbers.