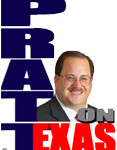 The Texas legislature is underway in Austin and I have laid out seven priority subjects that will, I believe, provide the most significant return to Texans and are passable in the House and Senate.
The first and only constitutionally required item for legislators is passing a budget and we expect them to pass one that is responsible and does not grow state government spending beyond population growth and inflation. My list of priorities follows the overriding issue of the state budget.
I list as my highest priority a litmus test of sorts for all legislation. Legislators should vote in a manner that ensures no action is taken which diminishes the individual liberties and property rights of Texans.
Limiting action thusly is hard for moderates and liberals because their base philosophy is one of them, the self-anointed elite, and government experts managing our lives. Our property rights and liberties stand in the way of those who wish to pass laws to manage our lives.
Legislators should… straightjacket Texas local governments' authority…
Yes, there is a place for legislation which governs personal behavior but that bar should always be set exceptionally high, applying only to circumstances in which a person's actions are directly, indisputably deleterious to the freedom and property of another.
And what good is it for the state to respect our rights and defend our property interests if local governments are free to attack such at will?
Legislators should ignore the crocodile tears of local government hired hands and elected officials and straightjacket Texas local governments' authority to impinge more upon property rights and personal freedom.