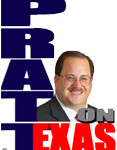 Last week, among a ton of similar stories, the New York Times published a story headlined "Federal Workers, Some in 'Panic Mode,' Share Shutdown Fears on Social Media" in which these lines appeared:
"As the government shutdown stretched into its fifth day on Wednesday, federal employees and contract workers across the country described a holiday season marred by increasing financial worries. Some 800,000 federal employees have either been furloughed or will continue to work without pay during the partial shutdown, and it's unclear how long it will last."
The national media is packed with these stories of woe about the 800,000 federal employees affected by the so-called shutdown. 800,000 is about 2.4 percent of the 328,250,000 U.S. population but if you read the sensational headlines you'd think half the country wasn't getting paid.
The stories are everywhere and, no doubt, for many of those affected it is a big personal problem, especially those who have chosen not to save and live paycheck to paycheck.
But where is the mass blitz of stories of how the rest of us, especially the self-employed for whom there is no tax withholding, are hurt and often unable to pay our bills when government demands we pay massive taxes, like social security, even when we lost money in a year and legitimately have no money so to do?
The temporary plight of government workers is treated as a national crisis while the perpetual plight of millions more who take huge risks, work long hours to create jobs, and build and maintain the economy rarely gets a mention.
If it were not for the hardships these people face there would not be the government jobs to begin with.
Update: On 11 January 2019 the New York Times quoted from this commentary, you can see it here: https://www.nytimes.com/2019/01/11/us/politics/government-shutdown-media-coverage.html