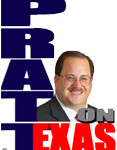 In speaking with IPI's resident scholar Dr. Merrill Matthews in a year-in-review on Pratt on Texas, the regulatory rollback push from the Trump Administration was clearly seen as an area in which the president has seen considerable success.
"Obama may not have been very successful at pushing his legislative agenda through Congress, but he was an overachiever when it came to pushing regulations," Matthews wrote at the beginning of 2018.
Matthews pointed out that Trump's efforts were frustrated by not being a "politician" in that he came to office absent a retinue of skilled political hands ready to take over key federal agencies. Clearly the shakeout in this arena has been messy in the press but hardly unpredictable.
On what is headed in the right direction and needs effort from the White House in 2019, Matthews said the issue of a trade agreement with China is paramount.
He noted that business confidence expressed by NFIB members was at an all-time high earlier this year but has "gotten shaky due to trade war" and the "huge unknown" related to Pacific trade.
I mentioned, and Matthews agreed, that supply-chain disruption was beginning to happen anyway due to political issues in China and said that if you don't have any agreement with China, at least you remove the uncertainty.
In other words, either get a deal with China we feel is in our best interest or, make it clear no deal is coming. This would inform capital markets to re-orient investment with more confidence in relation to the Asian Pacific.
So aside from all the media circus related to President Trump, there is seriously important work needing to be done.