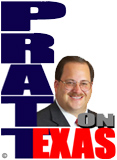 Mayor of Wichita Falls, Stephen Santellan, held a town hall meeting that, according to several media reports, ended up with people focused upon the idea of taxpayers subsidizing a private developer to build a hotel downtown next to the city's multi-purpose event center.
Two TV news outlets reported that many residents felt such would not be a good idea but the mayor was having none of it saying: "… that the city has conducted case studies with experts that could see if the hotel would be successful long term. The Mayor said he's 100% confident that the hotel would be a success," according to News Channel 6.
Civic leaders have been working on this deal for a very long time now and yet once again, the deal has fallen apart. On 29 August, KFDX reported the "financing deal fell through for the full-service convention center and hotel at the MPEC."
That story reported that "Gatehouse Capital is an investment and development firm that would own the hotel. It would borrow $20 million from a lender, the city would loan Gatehouse Capital $10 million and then Gatehouse Capital would pay all of that money back. Deputy City Manager Jim Dockery says a lender wanted the city to basically co-sign for the loan that would be given to Gatehouse Capital in case the hotel did not succeed."
We've just been through several years of the biggest hotel building boom [another story a year later] in American history with numerous new properties in Wichita Falls but somehow, time and again, those who have providing financing to all the non-subsidized deals cannot seem to make the finances of this deal work even with a whopping $10 million in direct subsidies.
Am I the only one who notices that this is an example of the real world intruding upon the fantasy world of those who look to government for things?