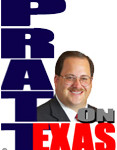 When circulating and then confirming petitions, you will learn just how many of your fellow citizens are ignorant, dishonest, or easily lead to the point of stupidity.
It is a point I've made hundreds of times explaining to people who are trying to accomplish something via petition and sadly, it is a warning ignored many times with real costs to political momentum, peoples' time and treasure, and the heartache that comes from failure and even embarrassment.
We can learn valuable and practical civic lessons from all parts of the political spectrum and the Left's failure this week to force a paid-sick-leave ordinance on the ballot in Dallas provides such.
The Dallas Morning News reported:
"To get on the ballot, the petition needed signatures from 10 percent of registered voters in Dallas — 53,756 signatures, to be exact. But Johnson said only 52,885 valid signatures were collected.
"Jose Garza, executive director of Workers Defense Project, said the group gathered 110,000 signatures when the paperwork was submitted to the city, but Johnson said almost half of those signatures didn't count.
"She said 30,000 of the signatures could not be confirmed as registered voters. Another large chunk of the signatures came from people outside of Dallas, she said. Others were collected outside the allowed time frame or were duplicate signatures."
The lesson is that you must do it right.
Getting double the signatures needed for a petition, thinking that will take care of matters, rarely works. You must verify every signature yourself during the process and also be clear with signers to help filter out the junk.