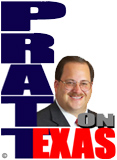 George Rodriguez, writing for the Texas Scorecard, reports that after a recent public meeting it is clear that the Alamo Citizens Advisory Committee still wants to move the Cenotaph, the monument which recognizes those who died there fighting for our freedom, from the main site.
Robert Trevino, a liberal city councilman in San Antonio let the cat out of the bag that despite George P. Bush's team scrubbing the Lefty language from their "reimagining" the Alamo website, the goal still remains to diminish the fight against Mexican tyranny for Texas Liberty and change the focus of the site.
…particularly silly when one realizes the mission… was only founded 300 years ago…
"The Alamo Citizens Advisory Committee first gathered in 2014 and worked tirelessly to develop the vision and guiding principles for this preservation effort. Adherence to those guiding principles is paramount in ensuring this plan tells the entire 10,000-year story of the Alamo while creating a public space that can speak to the iconic site's layered history while being embraced fully by the community," Trevino said.
Rightly, George Rodriguez writes: "Reading between the lines, the "plans to tell the entire 10,000-year story" means the 1836 Battle will be downplayed and watered down. Liberals want to make the Alamo's story more inclusive of all people, and less about what some call "American imperialism" and "Manifest Destiny."…Even Rosa Castro, the mother of former San Antonio mayor Julian Castro and current Democrat congressman Joaquin Castro, disparaged the Alamo's symbolism and defenders during her activist days with "La Raza Unida."
Leftists, and P. Bush who was reared in Florida, want the focus of Alamo Plaza changed to one in which the famous battle is but just one noted item, a blip in a window of a whopping ten thousand years of history which is particularly silly when one realizes the mission at the site was only founded 300 years ago, a far cry from ten thousand.
18 July 2018 update: City still firm on moving Cenotaph