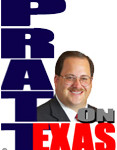 The Dallas Morning News headline read: "5 takeaways from Dallas' new plan to add 20,000 homes and bring back the middle class."
Tristan Hallman, Dallas City Hall Reporter, wrote: "Dallas City Hall's affordable housing strategies would be overhauled under a new proposal unveiled Monday after months of anticipation from the City Council… In a city of both great wealth and large concentrations of poverty, the goals include a huge boost to housing development and attempts to bring back middle-class residents who have been priced out of Dallas," the paper reported.
This is a perfect example of liberal lunacy and policy blindness. So-called "middle-class" folk have not been priced out of housing in Dallas by rising property values except in a very few select neighborhoods.
They've been "priced out" of Dallas by things such as high property taxes, high crime, yes that is a cost, and other things adopted by the liberal-run city.
So these folk will spend even more money, which of course has to be paid through taxes, to try and get people back into higher-cost housing when it is their spending and poor prioritization of spending that sent them packing to begin with.
Lubbock's wrong-way trailblazing
In another note of odd city government, I'd be remiss if I didn't mention the commentary of Lubbock's KCBD chief pointing out that the Hub City is "the only city to have ever paid to join ERCOT."
He also pointed out the suspected falseness of Lubbock's leadership talking about eventually becoming a retail electric competitive market.
KCBD's Jackson is right in everything he said on the subject in his Consider This piece.