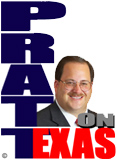 The new Texas Commission on Public School Finance met this week in its first public meeting leading up to the next legislative session next in January.
Brandon Waltens, writing for the Texas Scorecard, reported: "Though the bulk of the agenda centered on educational outcomes, property tax reform quickly came into focus.
"In a letter read at the beginning of the meeting, Abbott underscored his three goals for the commission:
Change the structure of the current school finance system by focusing on student outcomes.
Modernize education, by focusing on innovation in the classroom.
Explore alternatives to burdensome property tax system for funding Texas schools
"The final point is the most contentious, especially after a year in which obstructionists in the Texas House killed property tax reform twice, during the regular and special legislative sessions," the Scorecard reported.
Senator Paul Bettencourt pointed out:
"The real data shows that school property tax levies are actually growing much slower than property tax revenues collected by counties, cities, and special districts. The plight of the taxpayer is clear, average property tax bills are rising roughly twice as fast as Texans' paychecks. As a taxpayer advocate we need to reduce growth rate to something that Texans can afford."
Obstructors of property tax reform, like Rep. Ken King of HD88, have been hiding behind school finance reform and in so doing have been ignoring costly problems with all other local government taxation.
Property tax reform needs passage irrespective of how school finance formulas are rejiggered.