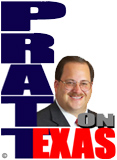 Why the most diverse nation on the planet needs a Diversity Visa Lottery is an obvious question but then, one has to remember that diversity is a key dogma of the Left so there is little rationalism allowed when it comes to the subject.
President Trump has rightly pointed out the folly of the of the Diversity Visa Lottery in-place since the George H. W. Bush era, an idea championed by the late Ted Kennedy. And pointed out that the latest terrorist, the scumbag who murdered people in New York by driving a pickup over them, came to this country via the program.
"The Diversity Visa Lottery gives out 50,000 visas every year to foreign nationals from a multitude of countries, including those with known terrorist problems – such as Afghanistan, Algeria, Egypt, Iraq, Lebanon, Libya, Nigeria, Saudi Arabia, Somalia, Syria, Trinidad and Tobago, Venezuela, Yemen, and Uzbekistan," according to John Binder at Breitbart.
But guess what else Binder reported for Breitbart? "Sitting in the GOP-led House is legislation that would do nothing else but immediately eliminate the Diversity Visa Lottery… Rep. Bill Posey (R-FL) introduced the SAFE for America Act to end the Diversity Visa Lottery in March, but not even the House Judiciary Committee has taken the bill up for consideration yet."
Texans can be proud that the following Texas Republican members of Congress are co-sponsors, well before the attack in NYC: Hensarling, Farenthhold, Smith, Marchant, and Babin.
If your U.S. representative was not on that co-sponsor list, call their office and tell them to get behind Posey's bill HR 1168 the SAFE for America Act.