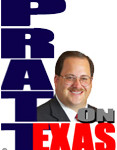 The Trump administration submitted a plan on immigration policy reform to Congress on Sunday which at first glance appears to have notably positive moves on the issue.
The Washington Times, in a story headlined "Trump unveils new strict 70-point immigration enforcement plan," reported: "The running theme of the list, though, is closing loopholes that illegal immigrants have exploited:
Lax asylum standards, which illegal immigrants have learned to game through saying "magic words" that earn them instant protections, would be stiffened.
The Unaccompanied Alien Children — or UAC — who streamed to the U.S. under President Obama would have to prove they really are without parents and are fleeing abuse, in order to access generous humanitarian protections.
Visitors who come legally but overstay their visas — perhaps now an even larger group of illegal immigrants than those who jump the border — would, for the first time, face a misdemeanor penalty.
A 2001 Supreme Court decision that has forced the release of tens of thousands of illegal immigrants, including murderers, would be curtailed.
The ability of federal, state and local authorities to detain illegal immigrants would be fully enshrined in law, helping settle a long-running question that's fueled some sanctuary cities."
More border fencing, a stronger border patrol, and larger, more effective deportation program are included too.
The problem will be getting anything meaningful through a Congress currently run by political cowards.