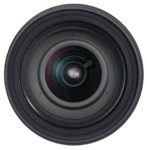 Texas cops spend 7 minutes lobbying for red light cameras while billing taxpayers for a full day of work.
Speaking publicly in favor of red light cameras is earning favors for Texas police officers. Garland Police Lieutenant Pedro J. Barineau appeared in a political advertisement generated on behalf of the red light camera industry in full uniform.
"Any legislation that would outlaw the use of automated red light enforcement sends a dangerous message," the officer intones. "Let's not send that message, keep red light cameras in Texas."
As Texas is one of the four most lucrative markets for automated ticketing, Redflex Traffic Systems of Australia and American Traffic Solutions (ATS) have poured a great deal of cash into lobbying in Austin. In some cases, however, taxpayers are the ones footing the bill for the lobbying.