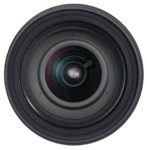 Malta and The Netherlands experiment with zero tolerance speed camera policies issuing tickets for as little as 0.6 MPH over the limit.
Several European nations have turned to low-cost speed camera tickets issued in high volumes to boost revenue. The Dutch newspaper Algemeen Dagblad reported a 31 percent increase in the number of automated citations mailed to motorists accused of exceeding the speed limit by 8km/h (5 MPH) or less.
According to an open records request, the number of low-speed tickets jumped from 2.4 million in 2014 to 3.1 million last year. A total of 69,000 drivers were ticketed after machines accused them of exceeding the speed limit by as little as 4km/h (2.5 MPH) — the figure counts anyone accused of exceeding the limit by 1km/h after a tolerance that ranges from 3 to 5km/h (1.9 to 3.1 MPH), depending on the speed limit. The change in ticketing priorities boosted Dutch coffers from 80 million euros (US $85 million) to 113 million euros (US $120 million).
Pratt adds: The pernicious nature of law enforcement by camera to raise revenue. Many U.S. cities have shortened yellow light times, which puts motorists at serious risk, in order to generate more money from red light cameras.