City intends to lock in extra red light camera revenue by shortening yellows permanently.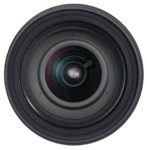 The inadvertent shortening of yellow times at intersections in Fremont, California helped the San Francisco suburb's red light cameras generate an extra $200,000 in revenue every month. Newly obtained internal city emails discussing the scandal confirm that the city's public works director intends to re-shorten the yellow times to lock in an extra $2.4 million in photo ticketing proceeds.
"It is noted that the signals are currently operating with an excessive level of yellow time, and we plan to reduce it," Public Works Director Hans F. Larsen wrote in a February 13 email to the city manager.