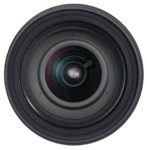 Annual report shows engineering improvements beat red light cameras for safety in San Francisco, California.
Extending the length of yellow times and improving traffic signal visibility did far more to reduce accidents than installing red light cameras in San Francisco, California. That was the conclusion of the latest annual report from the San Francisco Municipal Transportation Agency, which documented injury broadside collision rates at photo enforced intersections over twenty years.
"Seventh and Mission Streets shows how a red light camera installation can at times leave an intersection's collision trends unchanged," the report explained. "Seventh and Mission was one of the first red light cameras to be installed by the city in 1997."
San Francisco's camera vendor singled out this particular location not only for its ability to churn out violation notices, but also for its above average collision history. Things did not improve there until engineering improvements were made.