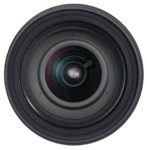 By Mark Lisheron of Watchdog.org
With little discussion — except to defend its motives — the Hays County Commissioners Court on Tuesday morning abruptly ended its school zone camera program.
The action, which County Judge Bert Cobb promised would not cost taxpayers a penny in penalties or fees, did not get Hays County out from under a lawsuit contending the program was from the start illegal and unconstitutional.
"The commissioners are taking the position to terminate a contract that is not a legitimate contract," Bill Davis, a Dripping Springs attorney suing the county over the camera program, said after the vote. "They didn't address any of the issues in my suit. And what about all of the people like me who were issued citations?"
The commissioners addressed none of it before voting unanimously to accept what Cobb said was a "mutually agreed upon termination" of a contract with American Traffic Solutions Inc.
The letter, a copy of which was obtained by Watchdog this afternoon, says the camera program will end Sept. 30. For the next 90 days Hays County and ATSI will work together to attempt to collect fees on all unpaid violations, the letter says.