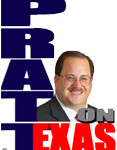 The Texas Tribune's staff just cannot handle that the Senate granted Empower Texans' Texas Scorecard reporters a press pass. The House denied such, which is a stain on the House and its leadership by the way, and if you read much in the Tribune you'd think it a crime against nature that any of us political activists are even allowed to enter the Capitol.
From their latest, and overly long, attempt at a hit-piece on the issue is this:
"Texas Scorecard comes in paper and online; according to its website, it boasts six bureaus, and headlines range from the straightforward — "Bonnen Announces Committee Assignments for Texas House" — to the opinionated — "Democrats Push Job-Killing Wage Mandates." The group's Fiscal Responsibility Index, complete with text message alerts, designates lawmakers "pro-taxpayer" or "anti-taxpayer" for their stances on priority votes.
"Traditional media organizations, of course, report on how measures hurt or help everyday taxpayers; one even produces a list of "best" and "worst" legislators. Some newspapers' editorial boards, separate from their political reporting staff, endorse candidates for election or advocate positions on laws. And some political reporters have worked for politicians or state agencies, as Waltens and Sensky have. 
"But that's a far cry from direct, immediate advocacy…"
So because their political bias and advocacy, at the Tribune and of which there is much, is more heavily veiled than that of the Texas Scorecard, the Tribune is a legitimate press outlet and the Scorecard not.
Also, in case you didn't know, the Tribune is funded by cash from lobby firms, politically active foundations*, and a slew of those who spend big on politics but again, they are legitimate press and the Texas Scorecard not.
Laughable.
* Take the donor disclaimer from this story this week which reads: "Disclosure: The Center for Public Policy Priorities has been a financial supporter of The Texas Tribune…" That, the CPPP, is one of the primary Leftwing political groups working full time to push the legislature its way.