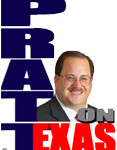 You likely think all these guys and gals know what our issues are, you are wrong.
And let me surprise you more: I'm talking about our elected legislators.
A few times I have brought up on Pratt on Texas my experience consulting and running political campaigns and that among the most significant surprises of my political life, which began way back in grade school by the way, was that often those running for public office or holding public office lean toward being in the more ignorant cohort when it comes to knowledge of the worldwide, national, and local political philosophical battles being waged.
There are certainly exceptions to this propensity toward political ignorance but do not underestimate how likely it is your state and federal legislators do not really understand the larger political battles in society and how such are exemplified in individual issues.
You will find these folk are often expert on the minutia of the big spending programs they are being courted for. They have such expertise because they are constantly fed information from lobbyists and backers for such projects, year around, and thus they begin to act as if, if not believe, those things are all that matter – things such as a new local court district; a new freeway interchange; a new facility for the local college, prison, or state hospital, etc.
I am not saying any of this as personal criticism of our elected officials. I want you to understand it because in so doing you will realize just how much you need to contact, explain, re-explain, and press your legislators meeting in Austin to understand and fight for our conservative agenda.
If you don't have your own list of legislative priorities, please use my list of priorities and get it in front of these elected folk immediately and regularly, telling them what we expect of them.