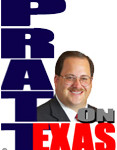 An agreement has been reached, unveiled, and sent on the way to a vote on a new Farm Bill in Congress. The agreement was signed this week by members of the conference committee and is expected to get a vote this week or next.
AP reports: "The legislation sets federal agricultural and food policy for five years and provides more than $400 billion in farm subsidies, conservation programs and food aid for the poor. It reauthorizes crop insurance and conservation programs, funds trade programs, bioenergy production and organic farming research. It also reduces the cost for struggling dairy producers to sign up for support programs and legalizes the cultivation of industrial hemp, an initiative championed by Majority Leader Mitch McConnell."
Republican members will boast of the progress but be less willing to talk about how they lost to the liberal welfare state as the bill was stripped of tougher work requirements for food stamp users pushed by Representative Mike Conaway of Midland and others of a government reform mind.
AP points out that the stripping of welfare reform was "a victory for Democrats." And there you have the problem with Republicans, this Farm Bill was negotiated under a GOP-lead House and Senate and yet Democrats get their way and give no ground on profligate welfare.
"The bill also maintains current limits on farm subsidies, but includes a House provision to expand the definition of family to include first cousins, nieces and nephews, making them eligible for payments under the program," AP reported.
Is that yet another expansion of Federal largess?