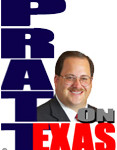 "Republicans gain ground in Texas, Nevada U.S. Senate races: poll," read the headline over a Reuters story by Maria Caspani yesterday (10/24/2018.)
Caspani wrote: "The poll showed Republican U.S. Senator Ted Cruz holding the support of 49 percent of likely Texas voters, well ahead of the 44 percent supporting Democratic U.S. Representative Beto O'Rourke. A September version of the poll had shown the two essentially even."
"There's a structural advantage for Cruz that is amounting to five or six points. This is not a purple state, this is a blood-red state," said Larry Sabato, a University of Virginia political scientist.
"The Reuters/Ipsos/UVA poll was conducted online, in English, from Oct. 12 to 18. It surveyed at least 1,137 people in each state," the story reported.
The problem Republicans and sane people have in Texas is the large number of newly registered voters. These newly registered voters would not have been in the lists used by pollsters and while they may not cost a race at the top of the ballot, these new voters could cost important U.S. House races as well as state legislative and local races where such races are running close and there are several of these across the state.
We are at the end of the districting decade and thus many areas have had big demographic changes over a decade which could cost some Republicans their seats, especially if we do not have a very large turnout of GOP voters.
Don't let the Left gain ground in Texas. Early voting is underway across the Lone Star State and you need to get yourself and family, friends and associates to the poles to keep Texas prosperous and free.