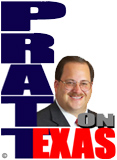 In a story I covered Tuesday, a Texas woman, Sherita Dixon Cole, made a heinous claim that a DPS Trooper falsely arrested, sexually assaulted, and raped her.
The claim was pushed out publicly by social media activist Shaun King reaching possibly millions.
Initially, DPS reviewed the incident body-camera video and issued a statement denying that anything inappropriate happened during the stop on I-35 in Ellis County.
"In his posts and tweets, King reported on the claims as fact, prompting the allegations to go viral after they were shared among his 1.7 million followers on Facebook and 977,000 followers on Twitter. The posts related to the arrest were apparently deleted thereafter.
"Soon after the initial posts, Texas attorney and activist Lee Merritt also took to social media to announce he was representing Dixon Cole and claimed his client had not been treated as a sexual assault victim, was not given any testing, and based on his clients information, the bodycam footage may be doctored. Merritt's initial post was also apparently deleted," Breitbart Texas reported.
The false claim of assault and rape is heinous and we know it is because to further set the record straight, DPS released the nearly two-hour video so that we can see it and it is posted below. It is long but you can skip throughout to any point and see what a grotesque lie was told about the highway patrolman. Throughout the entire ordeal he treated the young black woman with courtesy and respect.
It is dangerous that there are those who wish for, and take action to create, strife, particularly racial strife, between law enforcement and the public, but sadly they exist.