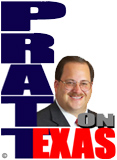 I learned, at a very young age being in business as a teenager, that a trait of the fundamentally dishonest is to suspect others of the same. Those who do not tend to thievery, for example, are rarely the first to suspect others of such without strong evidence. As a country the Clintons should have taught us the same lesson.
They decried the Reagan-era as driven by greed; Bill and Hillary turned out to be among the most ambitious to acquire wealth at any cost we've seen in the public square.
Of late, it was the Clintons taking huge cash from foreigners including Ukrainians and Russians but of course the charge is that the other side is guilty of some sort of ill-defined but sordid "collusion."
The list of accuse-others-with-what-we-do is almost endless in the case of the Clintons but, what about their local acolytes?
Remember the councilwoman from tony West University Place who so profanely berated young girls for wearing pro-Trump apparel? She, the short-haired blond Kellye Burke, has taken the Hillary line that it is she who is the victim in ordeal.
She skipped the last council meeting and sent her lawyer to read a statement in which she claims that the negative publicity over the event forced her to "flee her home" and other such victim garbage.
The prepared statement included this choice bit: "I hope that my community will recognize the consistent positive contributions I have made, rather than focus exclusively on the one regrettable incident that has been mischaracterized, exaggerated and exploited."
Yep, the woman who by the way has served as president of the Texas arm of the anti-gun rights Moms Demand Action, has fully adopted the Clinton strategy of behaving very badly and then turning the natural recognition of such into self-victimhood.
A normal Leftist ploy these days.