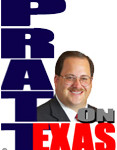 Steve Miller, writing for the Texas Monitor, uncovered and reported upon a conspiracy among some large Texas school districts to break the law and exclude from consideration for services companies that do business with other Texas public schools known as Charter Schools.
The story, "Law thwarts public schools' effort to exclude vendors who work with charter schools," details how top officials with several large school districts leaned on vendors to no longer do business with Texas public charter schools and made it clear that if the firms did so, they would not be considered for business from the big school districts.
Officials from Northwest ISD, Keller ISD, and Lewisville ISD were specifically mentioned in the story.
Their scheme is illegal, an obvious violation of state government purchasing laws, and yet until they were told such was the case by a lawyer from one of their many school associations, these scoundrels seemed to have no idea they couldn't just do what they want with the people's money.
Either these highly paid specialists are utterly incompetent as to the core functions of their jobs or, they are so arrogant that they didn't even bother to care what is the law.
Given the recent documented exposure of top school district officials using taxpayer resources to campaign for and against candidates, I'm guessing it is more of the latter than the former.
Many public school administrative bureaucracies, not all but many, are insular and maintain cultures that are corrupt and devoid of any real commitment to public service.
Real competition is the only thing that will expose and end such and that's why they so oppose any mechanisms of school choice.