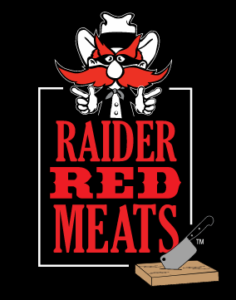 Raider Red Meats (www.raiderredmeats.com) is a longtime sponsor of Pratt on Texas and is where we beef-up!
Raider Red Meats ships 30 day aged USDA PRIME steaks, 60 day aged briskets, sausages, lamb & goat, and holiday hams to your door, or another as a gift. Visit www.raiderredmeats.com, click on "shop".
In Lubbock, stop by their store with front row parking on the south side of the Texas Tech Animal Sciences building on Indiana – just across from the USA Arena – look for the COWamongus sign.