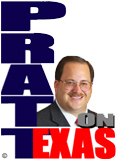 "West Texas oil constraints coming faster than expected," read a headline in the Houston Chronicle last week and the "constraints" are not what the scarcity Left would believe but about infrastructure.
The Chronicle's story reported:
"A new report from Wells Fargo analysts points to a weakening in the pressure pumping business, which is used to hydraulically fracture or frack shale rock to release oil and gas.
"A slowdown in pressure pumping is due to fewer completions of oil and gas wells in West Texas, where production in the Permian Basin has exceeded pipeline capacity and created bottlenecks that make it difficult to move crude oil to market. New pipelines to relieve the choke points are not expected to come on line for at least a year.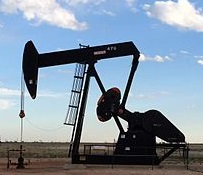 "The lack of pipeline space for oil has led to a widening price difference between oil sold in Midland compared to the Gulf Coast. On Friday morning the price difference was $16.10 per barrel.
"Wells Fargo analysts said in July that pipeline constraints in the Permian could last through early 2020."
All the scarcity experts who dominated school text books and media from the 1970's through the first decade of the 21st Century were wrong. To them we hit "peak oil" years ago and the Permian was played out and near depletion twenty to thirty years ago. But as is usually the case with liberal ideology reality reared its head and the problem in the Permian isn't scarcity but that there is so much oil being produced there, we don't have enough pipelines to get the petroleum to market.
The liberals have been wrong on everything from the "coming ice age" to the "population bomb" and yet our neighbors still vote for them and consider them credible.
What does that say about the intelligence of our citizenry and our ability to keep the blessing of Liberty we've been given?