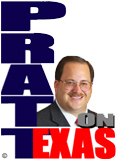 Our friends at the Texas Scorecard reported that "Young Conservatives of Texas chapter at the University of Texas at Austin has had their property vandalized multiple times by a radical left-wing fascist group" and that UT officials don't seem to care.
"The group, which goes by the name the Revolutionary Student Front, is a fascist communist group…" which "has not registered with the university as an official student group, [but] they have still been allowed to meet in the tax-funded, public university's buildings," recently.
One can conclude UT officials are supportive of the radical revolutionary group given they are being given use of school facilities without even having to follow the rules others do in registration.
The Texas Scorecard reported: "Although a police report has been filed [over vandalism of Young Conservatives of Texas property at UT], the University of Texas administration continues to remain silent. No university official has come out against the vandalism or the organization. Compared with YCT's peaceful protest of affirmative action policies last year when all of the major university officials came out with statements in less than a few hours."
"Leonard Moore, Vice President for Diversity and Community Engagement at UT-Austin, who called YCT "deplorable" in the moments following the groups peaceful affirmative action protest, still has yet to release a statement condemning the vandalism days after it occurred," the story reported.
The whole of UT about falls apart over any speech supporting traditional values of freedom and equality from guns to admissions but has no problem with revolutionary Leftist crime. Is anyone really surprised?
Here's a question: Why do so many who are not of the Left but are big donors to these universities and colleges, not use the influence of their personal purse strings to help stop the extremist Leftwing domination of our schools? Why?